7-night Happy Back Yoga and Wellness Retreat

Join us for a transformational retreat exploring the concept of Alignment for complete healing and well being with Rachel Krentzman, physical therapist and yoga therapist. You will participate in daily themed Happy Back Yoga classes combined with mindfulness meditation and yoga nidra. You will also learn how long held beliefs affect your posture and how to build a personal practice to support your body type and your life. All of this while immersing yourself in the awe-inspiring nature of Pelion where the forest meets the sea.
click on photo for more info on accommodations



"Alignment is not just about your body,
it is about living your life with less effort and more ease."
~ Rachel Krentzman


What if I were to tell you that there is nothing wrong with you? That any pain or discomfort you feel both in body and in mind is a result of patterns of tension and defenses that have developed over a lifetime. These defense patterns may have helped you survive up until now, but maybe, just maybe, they are not needed anymore. Maybe it is time to find a new way to be in the world.
Alignment is an inner and outer state, one that allows for us to be in tune with nature, with our deepest selves, with our body's needs. When we are in alignment, our skeleton supports us, our muscles don't need to work harder, there is a sense of ease and balance.
Change isn't easy, but it is possible. In this 7- night workshop, we will explore barriers to alignment in our life and learn new ways to create freedom, both in your physical structure and in your way of thinking. Using practices and tools I have integrated for over 20 years including mindfulness, alignment-based Yoga and understanding character strategies, we will begin to learn how to find freedom from pain and discomfort.
Rest. Heal. Learn. Explore. Deepen. Let go.


This training is ideal for:
Anyone with back or neck pain, chronic pain, fatigue, anxiety, depression or overthinking.
Yoga practitioners who want to deepen their understanding of the body and mind connection.
Yoga Teachers and Therapists who want to learn tools to help others struggling with pain.

Daily alignment-based Happy Back Yoga practices to unwind areas of tension contributing to back and neck pain

Mindfulness Meditation practices

Yoga Nidra practices, learning how to create a meaningful sankalpa (intention)

Lectures/discussion on patterns of physical tension 

Lecture/discussion on character strategies

Instructions on how to develop an effective home yoga practice

One day-long group excursion to explore the beautiful natural land of Pelion and nearby local villages

Plenty of free time for swimming in the pool or beach, reading, hiking/walking in the mountains
One on one consultations/ treatments with Rachel and massages will be available for an extra fee.

Everything is Optional. Enjoy your time in Pelion with us as you like.
Space is limited.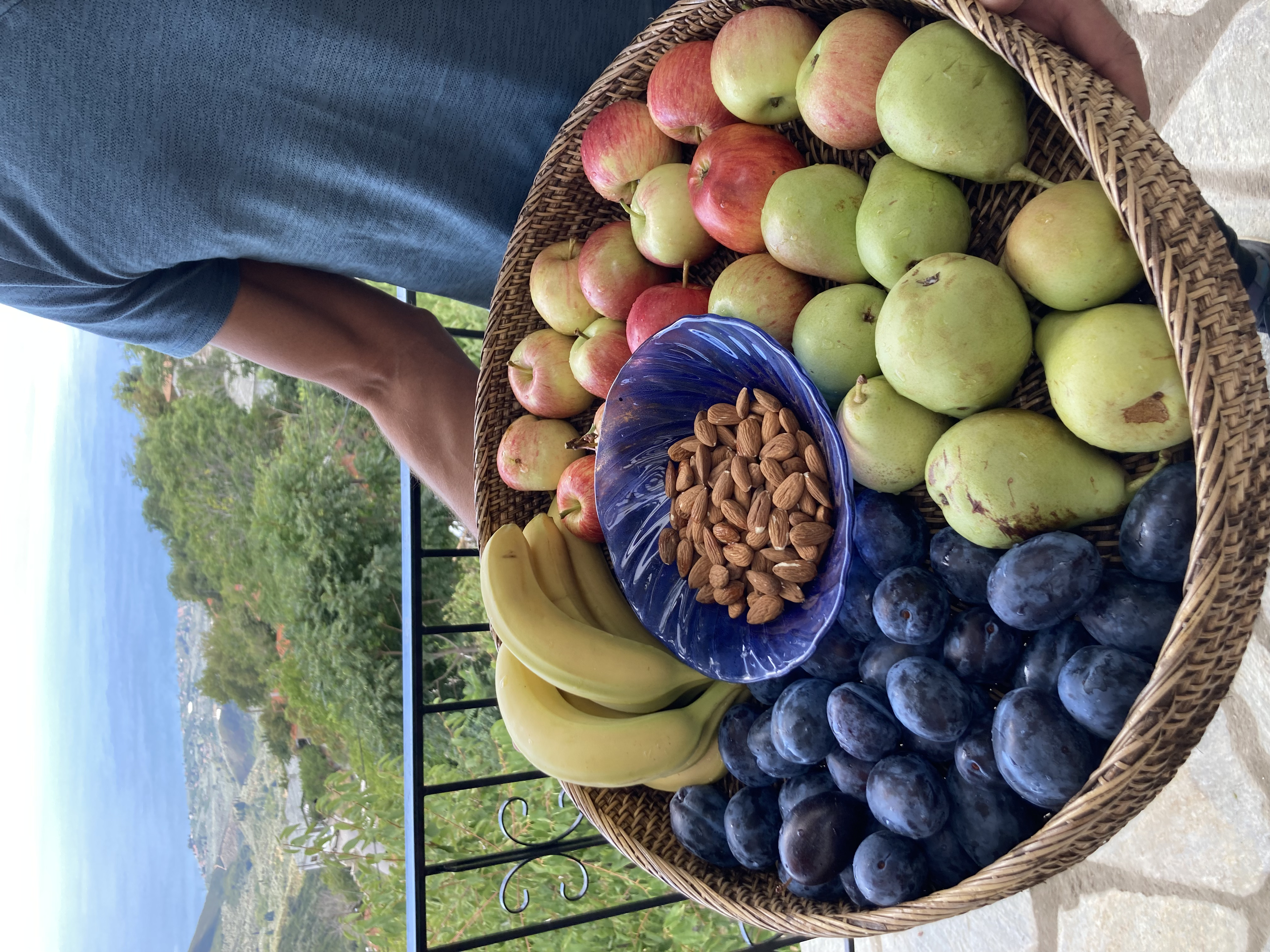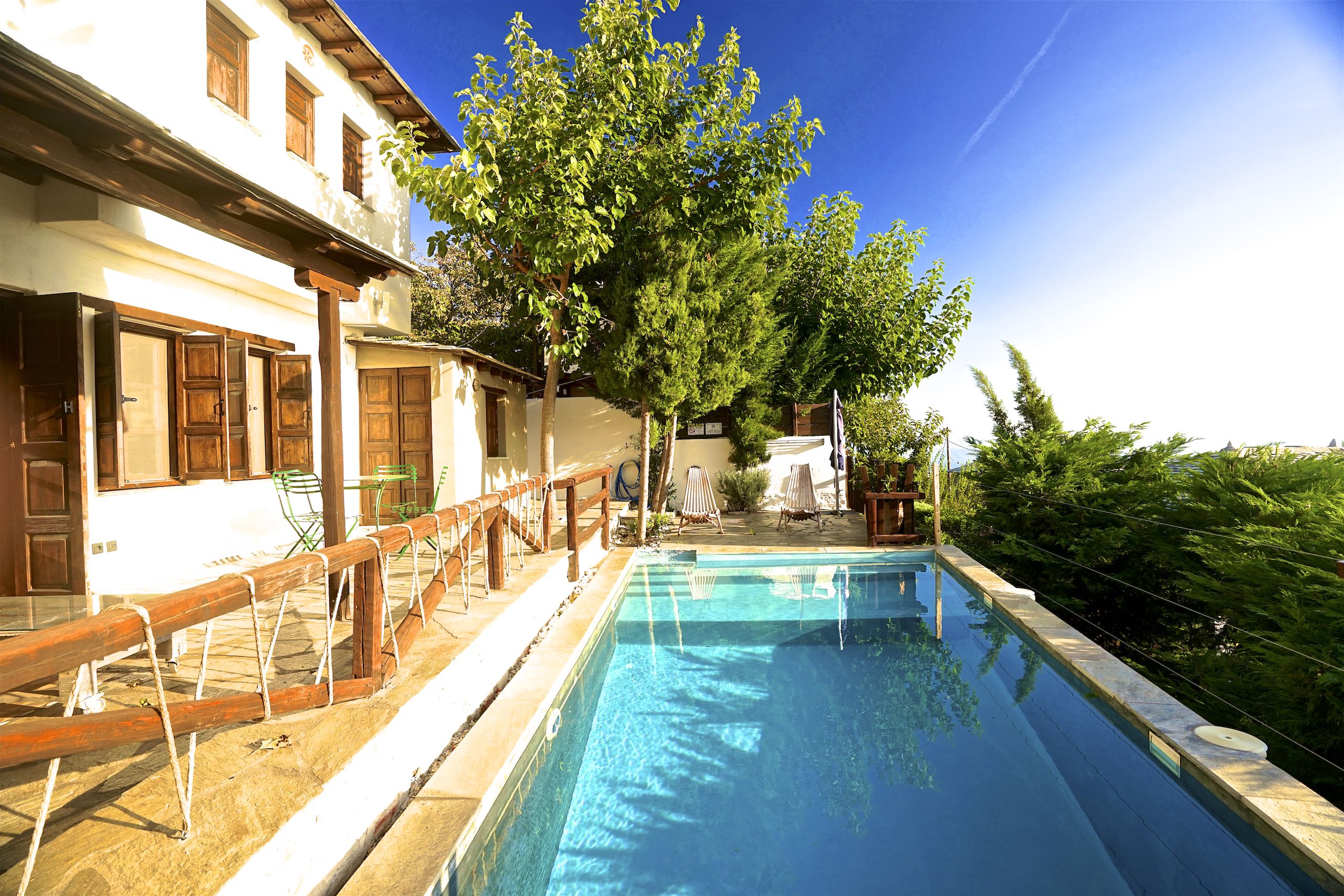 We will be staying at Pelion Homes. An idyllic retreat location led by a dedicated team to support our experience. They have created a sanctuary that offers an abundance of opportunity to gain new perspectives, new impressions, appreciate a different rhythm of time and find greater balance in life.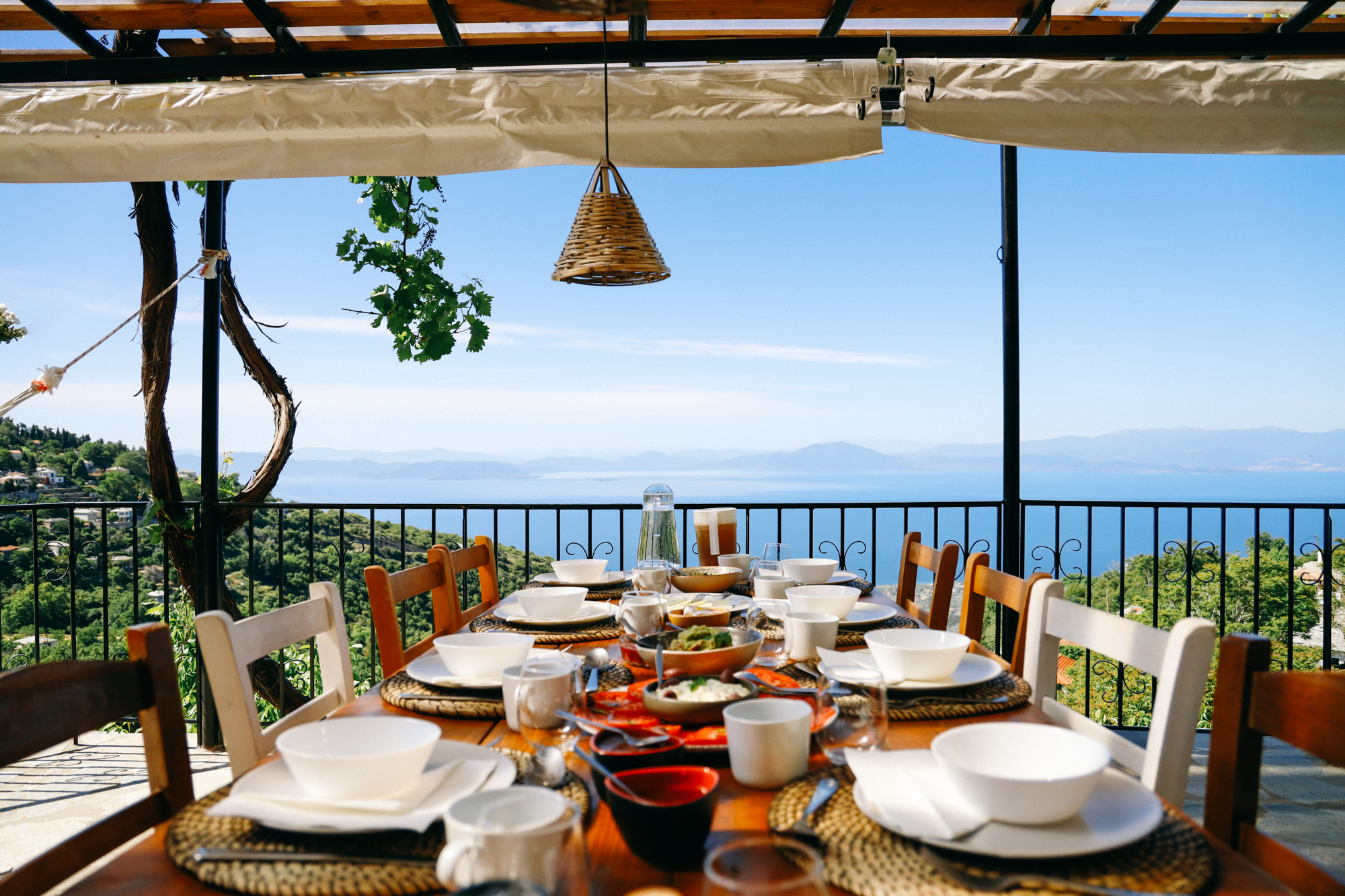 Vegetarian meals are prepared and made with love by 'Pelion Homes and Retreat' chef's. All ingredients are handpicked, using seasonal and locally sourced farm-to-table ingredients. The retreat centre has its own organic vegetable garden.
Any dietary preferences/requirements can be discussed after registering your interest.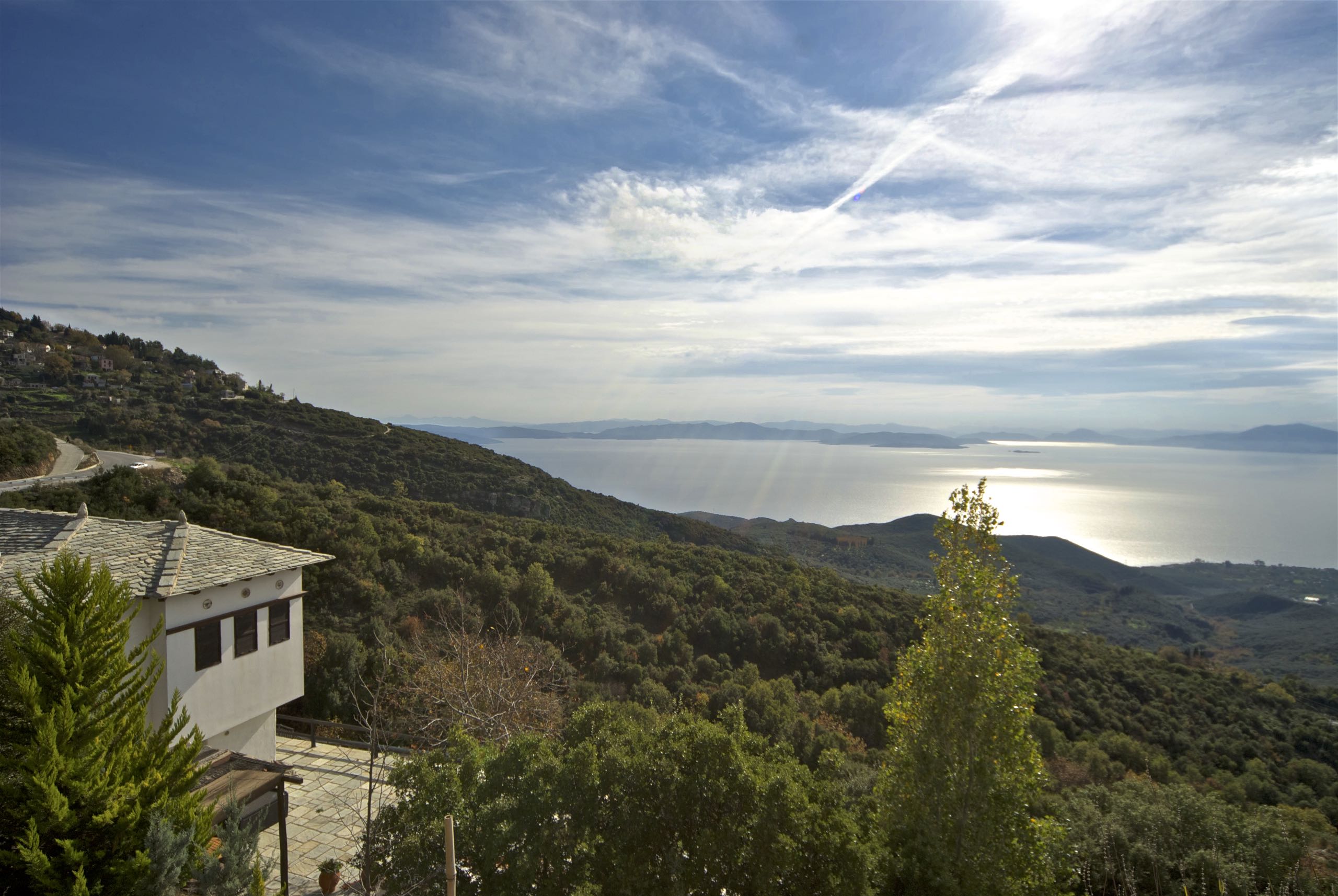 A perfect corner of Greece. This Wellness Retreat will be hosted in the mythical region of Pelion. This paradise is tucked away in the Pagasitikos Gulf in eastern Greece. It is situated on the western side of Mount Pelion and around the village of Agios Georgios Nilias. The whole area is very lush and green, relatively untouched and characterized by sweeping mountain vistas, forests, enchanting villages and hideaway beaches.


Rachel Krentzman is a licensed physical therapist and certified yoga therapist.  After healing herself from a serious back injury with Yoga, she studied with master teachers Aadil Palkhivala (Purna Yoga), Judith Lasater and Aman Keays (Iyengar Yoga) and created Happy Back Yoga Academy.  She is the author of two books, Yoga for a Happy Back: A Teacher's Guide to Spinal Health through Yoga Therapy and Scoliosis, Yoga Therapy & the Art of Letting Go.  In addition, she has authored chapters in Yoga Therapy Foundations, Tools and Practice and the soon-to-be released Yoga Therapy for Children with Complex Needs.  

Rachel is the Co-Director of Wisdom-Body Yoga Therapy, an 850 hour professional yoga therapist training program in Israel.  She has led workshops and retreats worldwide and has been an advocate for integrating yoga into healthcare for over 20 years.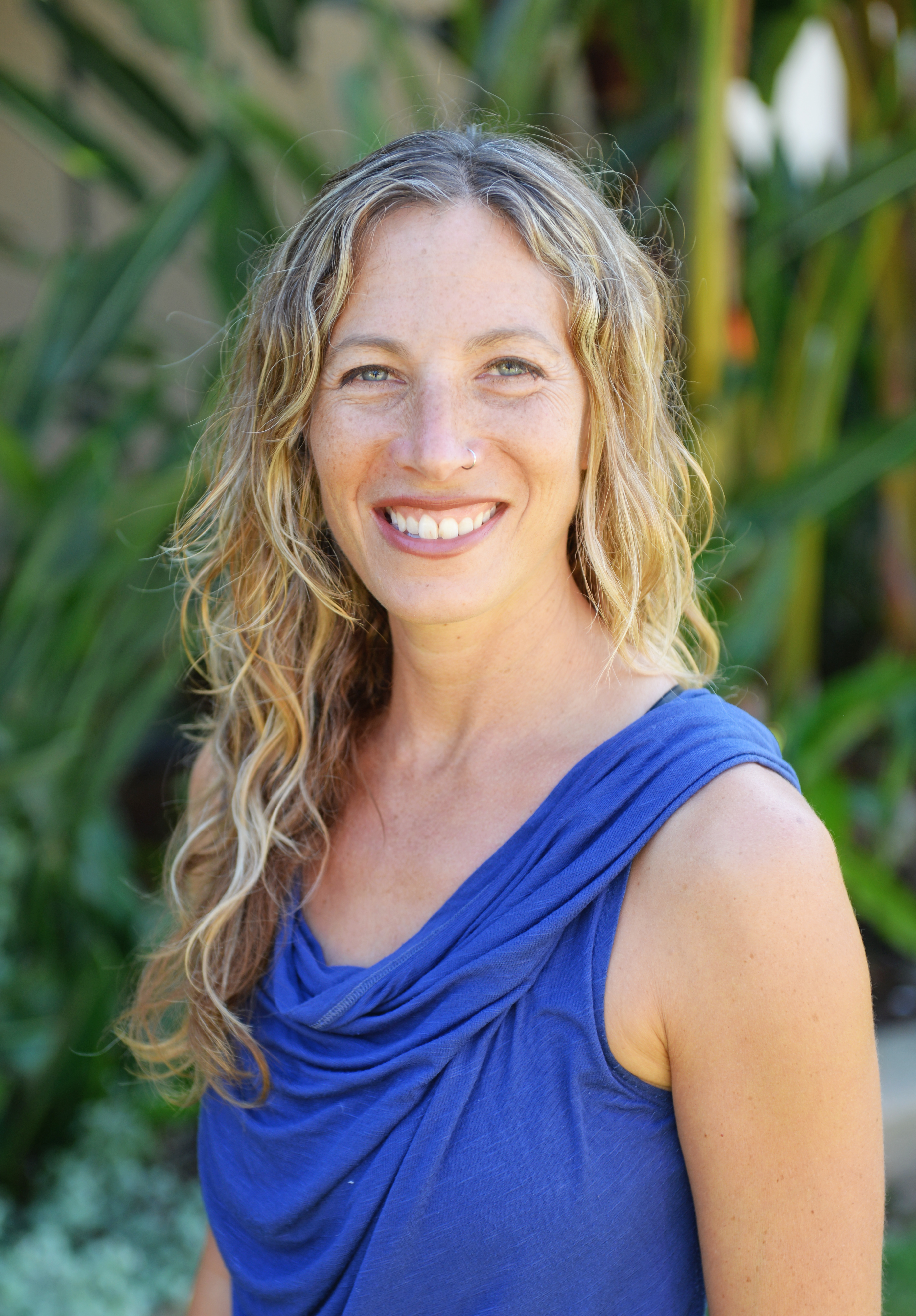 Important Information and Policies:
Please note:
Accommodation will be allocated on a 'first come first serve' basis. You can choose from the following:
Twin Room or Double room with shared bathroom - $1680 per person
Double Occupancy Room with private bathroom - $1840 per person
Single Occupancy Room with shared bathroom - $1940
Single Occupancy Room with private bathroom - $2200

What's Included
-All Practices (see above).
-Accommodation 7 nights.
-2 Full Meals (Brunch, Dinner) Plus nuts, fruits, local tea & Greek coffee available throughout the day.
-Group transportation expenses for excursions.

What's NOT Included
-Flights.
-Airport Transfers. (arrangements can be made for you, just ask)
-Massages/treatments.
-Excursion expenses incurred outside of group transportation.

Terms:
$ 500 non-refundable deposit is required to save your spot. All balances must be paid in full by June 23, 2024.
Full refund (minus deposit) up until 60 days before the start of the retreat.
50% refund (minus deposit) up until 30 days before the start of the retreat.
No refund for any cancellations less than 30 days prior to retreat start date.
Getting to Pelion:
From Athens & Thessaloniki
Visitors can travel to Pelion by bus or car. Volos is 3.5hours away from Athens and about 2.5 hours from Thessaloniki.
From & To Meteora
The UNESCO heritage site of Meteora is only 2.5hours away from our houses making it an ideal daily excursion opportunity.
Flying to Volos
You can also reach Volos by plane. The closest airport to Pelion is the airport of Nea Anchialos, about 30 km from Volos. This airport works only in summer and receives charters and low cost flights from abroad.
From & To Skiathos
If you are already visiting Skiathos you can easily reach Pelio via a fast ferry to Volos. Alternatively, you can take a small boat from Platanias to Skiathos and back.
Please contact us for any assistance you may need in organizing transport.




Check your inbox to confirm your subscription